Post by Vanessa Ramos. Filed under Uncategorized.
Remember last week i talked (wrote) about pants and making a pair out of some denim i had set aside for the task?. Well it took me two night, not consecutive, and lots of little details to take care of but i finally finished them and they fit! It's awesome to finish something so complicated, because it was for me, and have it just as you imagined. I'm wearing my pair right now.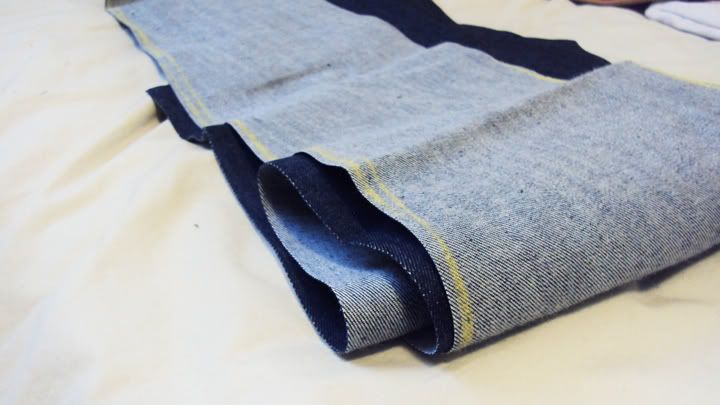 I traced it on the fabric, no pattern. I wish i had made the pattern so i had it to make more but i guess each will be unique. It took me extra adjustments after the first initial construction to get all the curves and details right. I was about to give up but i had a lot done that i took a few days off and took to the task of finishing it last night and i'm happy i didn't give up.
I made them medium rise, tapered leg, matching stitching and metallic neon pink zipper. I tried to take a photo of me wearing it today but i'm not good at taking full body photos by myself and protecting the camera tripod from a puppy [big puppy] is hard. I'm wearing it again on my weekend walk so i'll ask ulises to take a photo then.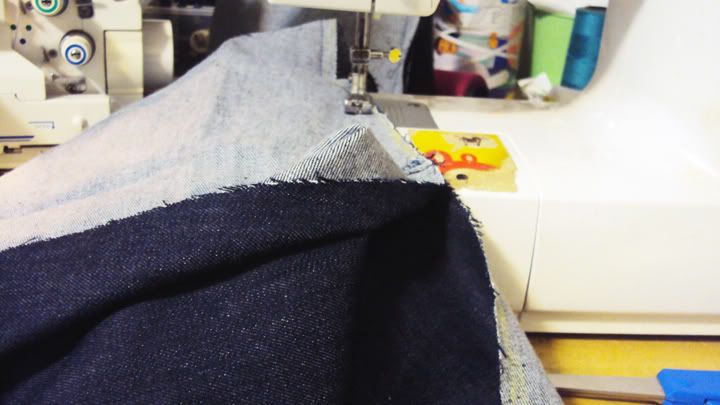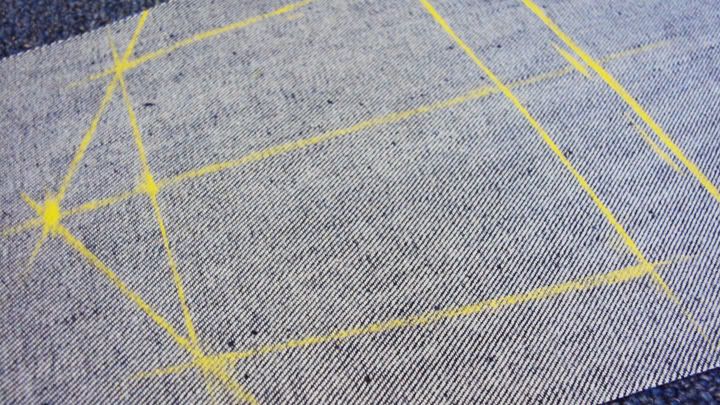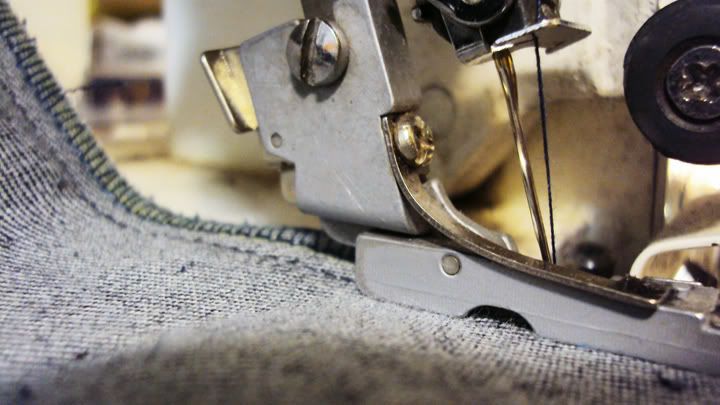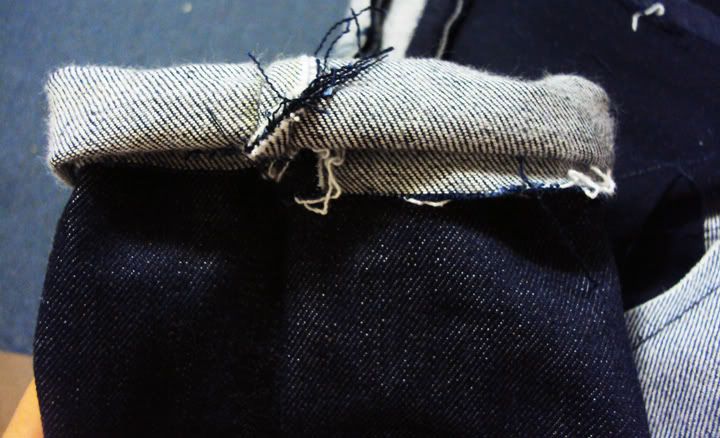 ¿Se acuerdan que mencioné la semana pasada que quería hacerme un par de pantalones de mezclilla porque no tenía mucho que me quedaran bien? Sucede que después de dos noches no consecutivas, muchos detalles cosidos, por fin pude terminar el par! Me quedaron muy bien, justo como quería y se siente bien terminar algo que me parecía tan complicado. De hecho los traigo puestos hoy.
Lo tracé arriba de la tela, sin patrón aunque ya que lo pienso hubiera estado bien trazar el patrón para poder replicarlo pero bueno, ya será otra aventura hacerlos de nuevo. Me tomó tres ajustes después de la primera construcción para que quedara todo bien locual me hizo que casi los dejara a medio acabar porque me estaba desanimando. Lo bueno es que me tomé un descanso de varios días de ellos, encargandome de otros proyectos y ya que regresé a ellos anoche, pude terminarlos. A veces es bueno descansar algo cuando te satura.
Los hice para que quedaran entre la cadera y la cintura, la pierna pegada pero no apretada, puntadas del mismo color y cierre metálico rosa neon. Traté de tomarme una foto hoy pero no soy buena con ese tipo de foto y ni una me quedé. Lo intenté con tripie pero cuidar que un perrito no lo tire al suelo con todo y cámara es difícil. Les comparto fotos cuando le pida a ulises que me tome una el fin de semana que vayamos a nuestra caminata semanal.