Post by Vanessa Ramos. Filed under Uncategorized.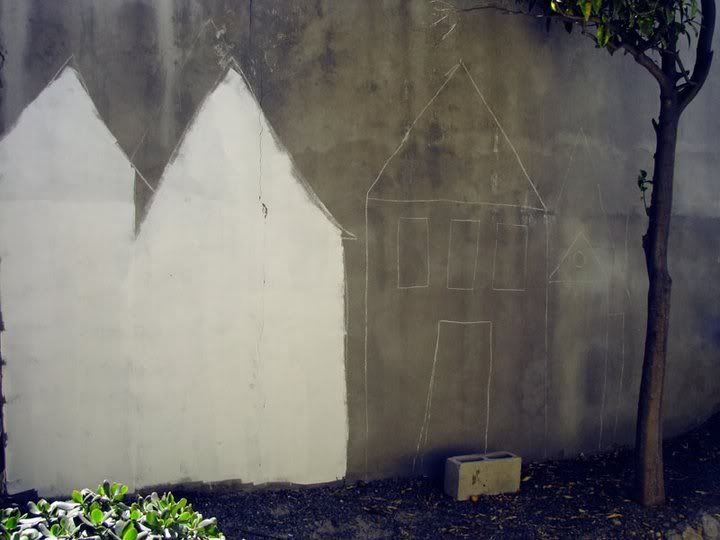 photos by paola
This is the work in progress of a mural by Paola Torresponce Amador, a.k.a. Delfina Viola, a local painter/illustrator. I'm loving how they're turning out; the colors, the size and the contrast with the concrete wall they're being painted on, so pretty. I can't wait to see them finished. Imagine them painted in a big white living room wall.
She's having an exhibition July 2nd in the Lemonade Press shop.
I'll make sure to take photos of the show.
Este es el trabajo en proceso de un mural de Paola Torresponce Amador, una pintora e ilustradora local. Me está encantando como está quedando, los colores, el tamaño y el contraste con el muro de concreto, muy bonito. Ya quiero ver el mural terminado. Imagínense este mural en una pared grande blanca de una sala.
Va a tener una expo en la tienda Lemonade Press el 2 de julio.
Tomaré fotos de las piezas y el mural terminado.